Quality ingredients
Saphir Medaille d'Or is one of the most wanted shoe care brands in the world. Their shoe creams are made out of beeswax, a natural ingredient that feeds, protects and helps waterproof leather. Whatever you do, always use a shoe cream that contains beeswax for polishing your shoes. But there is more: the Saphir Medaille d'Or creams are completed with seven other nourishing and 
natural ingredients – such as carnauba wax, which enhances the shine of beeswax. If you've invested in quality shoes, invest in a quality shoe cream – preferably with natural ingredients.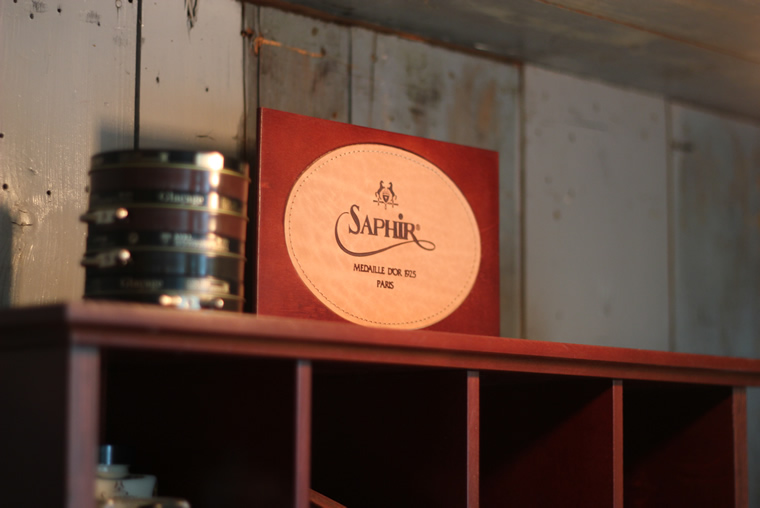 variety
Since winning the price for their s hoe cream, Saphir has expanded the range of products. Although the cream in a jar, Pommadier, is still the most popular, there are many other great products – made by Saphir. To name a few: Saphir Pate de Luxe – a rich, high gloss wax, Saphir Renovateur – to restore your leather, Saphir Lotion – for the cleaning of your leather, Saphir Omni'Nettoyant – for the cleaning of soft leathers such as suede, and so on. They also have special products for different types of leather, such as nappa and reptile. There are special brushes for suede, shine brushes and cloths. Real shoe lovers can indulge in some serious shoe care with the wide range of Saphir.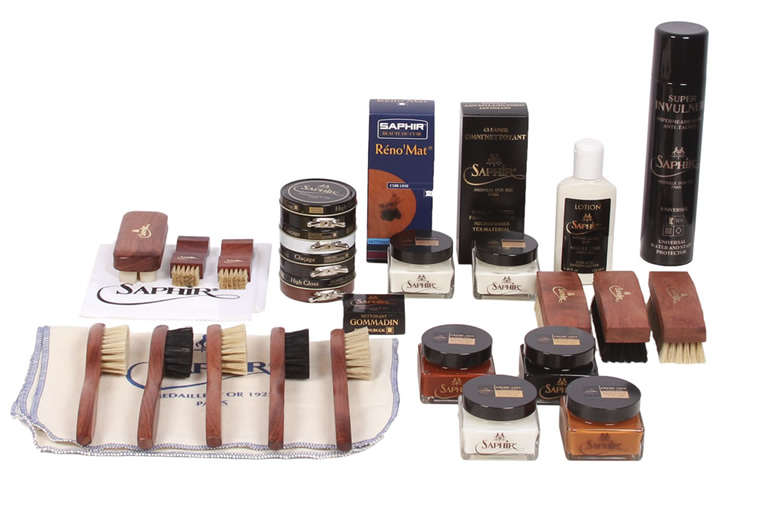 valet
Especially for them there is the Distinctivo Saphir shoe care valet; a high end valet that was designed to combine functionality with beauty, and comes with all the necessary, luxurious products of Saphir for proper shoe shining. It is equipped with cotton application cloths, polish applicator brushes, shine brushes (100 % horsehair), Saphir Pate de Luxe in different colours, Saphir Pommadier, Renovateur, Lotion and much, much more. Ideal for anyone who wants to look good and expand the lifetime of their shoes.
Fine leather shoes might be one of the savviest style investments you can make, but with some tender loving care and quality products such as Saphir, you will get extra mileage out of your quality kicks. And with some luck, they will last you a lifetime.
The complete collection of Saphir Medaille d'Or is available on www.distinctly-different.com/saphir